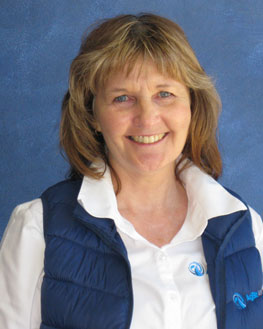 Nerida brings a wealth of experience and a life-time commitment to agriculture, economic, community development and social service provision to her role with RFCS Vic-NE, which she commenced in July 2012.
Nerida previously held key regional roles with Regional Development Victoria in management, business and economic development and community capacity building.
She has worked in economic development with the local government areas of Wodonga and Towong, managed home and community care services and managed Neighbourhood House and adult and community education program delivery. During that time, she established and maintained extensive community, agency and business relationships and networks. Nerida also shares her skills through voluntary work in local and regional communities.
In March 2013, she was inducted into the Victorian Women's Honour Role for services to the community, of which rural financial counselling was a major component. Nerida's involvement with rural financial counselling services started in 1992 when she joined the inaugural committee of management of North East AgCare.
Nerida was also a founding member of Rural Financial Counselling Service Victoria – North East and remained a Director until she resigned, before taking up the Executive Officer position. Nerida studied Business Management, Social Work and Dairy Farm Management.
Nerida is based in our Wodonga office and regularly travels throughout the region.